hotio/duplicacy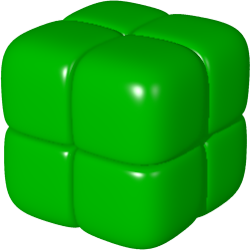 GitHub
docker.io / ghcr.io / quay.io
Duplicacy
00
Starting the container¶
docker run --rm 

\


    --name duplicacy 

\


    --hostname duplicacy 

\


    -p 

3875

:3875 

\


    -e 

PUID

=

1000

 

\


    -e 

PGID

=

1000

 

\


    -e 

UMASK

=

002

 

\


    -e 

TZ

=

"Etc/UTC"

 

\


    -v /<host_folder_config>:/config 

\


    -v /<host_folder_cache>:/cache 

\


    -v /<host_folder_logs>:/logs 

\


    cr.hotio.dev/hotio/duplicacy

version

:

 

"3.7"





services

:


  

duplicacy

:


    

container_name

:

 

duplicacy


    

hostname

:

 

duplicacy


    

image

:

 

cr.hotio.dev/hotio/duplicacy


    

ports

:


      

-

 

"3875:3875"


    

environment

:


      

-

 

PUID=1000


      

-

 

PGID=1000


      

-

 

UMASK=002


      

-

 

TZ=Etc/UTC


    

volumes

:


      

-

 

/<host_folder_config>:/config


      

-

 

/<host_folder_cache>:/cache


      

-

 

/<host_folder_logs>:/logs



In most cases you'll need to add additional volumes, depending on your own personal preference, to get access to your files. If you don't want to enter your password every time you restart the container, you can set the environment variable DWE_PASSWORD with your password or starting with version 1.4.1 a file /config/keyring will be created that stores your password encryted if you click the checkmark on the login page.
Tags¶
Where can I find the source of the image?

You can click the tag name to go to the source on GitHub for that particular tag. Every tag has its own branch. The master branch is used as a landing page and to store some statistics used by this page to populate the table. Temporary tags/branches might not show up in the table, but are also generally not for end-user consumption. Clicking the commit sha brings you to the exact source of that commit.
Tag
Upstream
Version
Commit
Last Updated